New Episodes!
Mind The Innovation Podcast
WHAT WILL YOU DO TO UNLOCK INNOVATION?
In today's fast-paced world, innovation might not be enough. Tomorrow's pioneers of change will also need to be agile, able to adapt, and committed like never before.
KPIs have not evolved, the way we use KPI's has evolved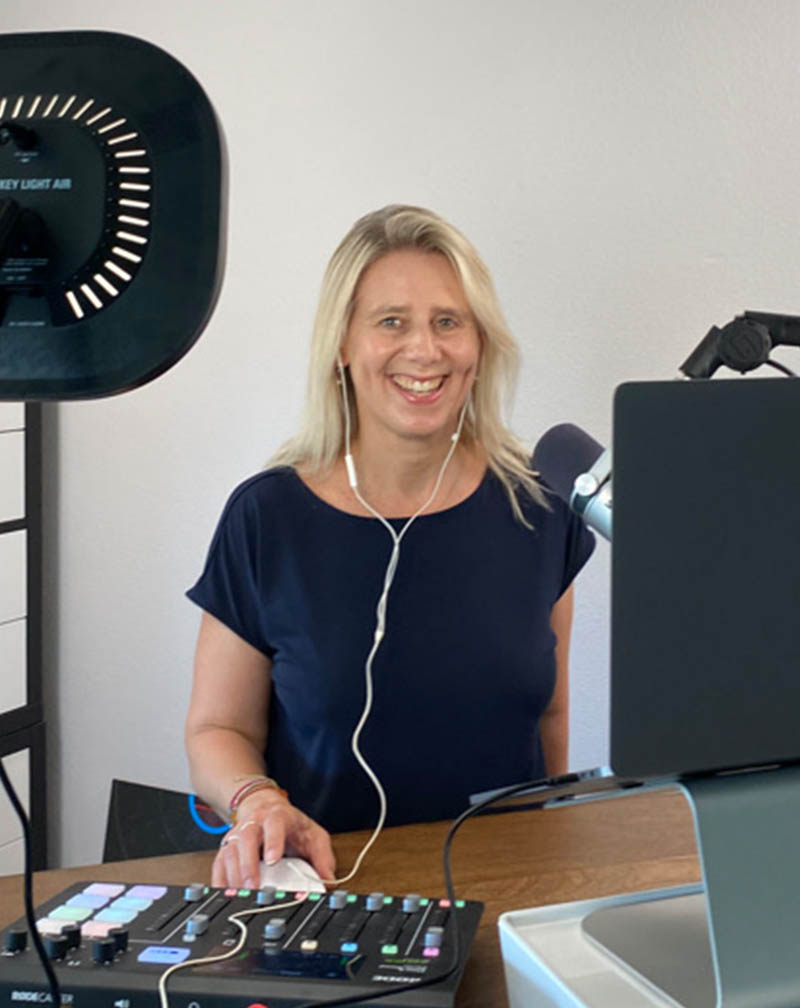 About Mind The Innovation
I'm your host, Sannah Vinding, and I invite you to listen-in, as we harness the "power of many" to create tomorrow's successes. We'll ask business leaders from around the world to share their visions for success and how we can all use their strategies to emerge as victorious in tomorrow's business challenges.
How can you radically reduce idea-to-market cycle times?
How a Lean-Agile Mindset and Practices can Improve Your Product Development Outcome
How do you build sustainable, profitable growth for the business through better product development and the elimination of waste? Learn more about lean/agile methodology and why lean product development is not about cost reduction.
Listen to Steve Stucky talk about Lean-Agile methodology and how he employs a multi-layer approach to improve product development focusing on changes needed at the Process, Practice, and Pipeline layers. He shares his holistic approach on how the Lean-Agile methodology incorporates elements of both continuous delivery and continuous improvement, optimized across the entire value stream.
Steve Stucky has more than +30 years of product development experience within the industrial manufacturing and medical device industry. He is known for improving product development performance, driving organic growth, and building highly effective teams. He is an Agile/Lean Product Development Coach and also the president of the Minneapolis Chapter PDMA.
"There's a lot of waste in most business's product development practices, and it's about focusing on how to make sure that teams can deliver what's important for the business in a shorter cycle time than they were able to do today." Steve Stucky.
Episode 14   |    Featuring Steve Stucky
Video
BAGILE: PLAN-DO-CHECK-ACT
Video
BEING PEOPLE CENTRIC
Video
COACH OR MENTOR? YOU NEED BOTH
Video
BETTER PRODUCTS, FASTER
Video
Failing fast – fail forward
Video
you can't be afraid to adapt
Video
THINK OUTSIDE YOUR OWN EXPERIENCE
Video
LET GO AND STAY CURIOUS
Video
A WORLD OF THINKING AND LEARNING
Video
THE ROLE OF LEADERSHIP
Video
THE BUSINESS SIDE OF INNOVATION
Video
SECRET TO AMAZON HUGES SUCCES
Video
IT IS NOT ALL ABOUT TECHNOLOGY
Video
ACCEPTING THE EARLY STAGES OF INNOVATION
Video
THE PROCESS IS EASY – THE PEOPLE PART IS DIFFICULT
Video
BECOME BETTER PROBLEM SOLVERS
Video
LEAN PRODUCT DEVELOPMENT
Accelerating Growth and Performance
Mastering Innovation Essentials through enterprise agility, innovation, and technology. The Relationship between Lean and Agile Lean-Agile is a set of principles and practices for working that aims to minimize waste whilst maximizing customer value.
Every idea starts with a purpose. My specialty is bringing those ideas to life through technology, innovation, and agility.
I have a passion for innovative products that can improve people's lives.
Product Management & Marketing Executive with 20 years of innovative leadership developing corporate strategies and growing revenues in electronic components, consumer electronics, and medical devices. Experienced in leading large change management projects of organization and processes to raise the level of innovation and improve product launch execution, quality, and customer satisfaction. Developed, executed and maintained comprehensive marketing programs and outreach strategies across multiple mediums, consistently increasing visibility, traffic and profitability. Creative and innovative change agent who identifies business drivers and builds collaborative global and cross-functional relationships.
Stay Curious, Keep Learning and Keep Growing
I have a passion for learning.
I'm a naturally creative and visual thinker equipped with an engineering know-how mindset.
Let's get in touch!